Eric Cantona makes many ostensibly straight football fans come over all unnecessary. There's just something about Eric. Something that extends beyond being simply a brilliant footballer.

He casts a similar, faintly homoerotic spell over impressionable men as Morrissey. Both hugely talented in their fields, but the level of devotion they inspire far outstrips their ability. Go to a Morrissey gig these days and you'll still see shirtless men throwing themselves towards the stage, even though his best work was a good twenty years ago.

Presumably it's this cult of charisma, of personality, that persuaded French journalist Phillipe Auclair to make his biography of Eric, 'Cantona: The Rebel Who Would Be King', half traditional 'this happened then this happened' account of his life, half psychological appraisal of the man.

It's a refreshing option to take. Trying to understand why he made the choices he did, why he was the 'rebel' of the title. If any footballer required psycho-analysis, it's Cantona, and the approach works well.

This is not to say that it eschews the traditional purpose of a biography, which is to tell us something we didn't already know about its subject, and to offer an account of events behind the headlines. For example, Auclair dismisses the popular myth that Alex Ferguson signed Cantona on a whim, mentioning him casually - cheekily, even - when Leeds asked about Denis Irwin. That is how the deal went through eventually, but according to the book Ferguson had been keeping tabs on Cantona for a while, but assumed Leeds wouldn't sell him.

Also, the popular theory is that Cantona was shunned by the French national team, ignored by his country after the kung-fu kick at Palace broke the camel's back. However, Auclair claims that then France coach Aime Jacquet actually offered Cantona a place in the Euro '96 squad, but for whatever reason Eric turned it down. Of course Eric would claim for years that he'd been frozen out, but if the book is to be believed, that's not quite the case.

With the psychological approach in mind, it's slightly odd that Auclair only deals with Cantona as a footballer. His childhood is dealt with in the first chapter, and the book ends when Cantona's career does in 1997. It's slightly frustrating, given that not many people know an awful lot about what he's been doing in the past 12 years.

He's popped up in a couple of films (including one about him), plays beach football every now and then and makes the odd appearance back at Old Trafford, but this book gives you absolutely nothing on this post-sport life.

Auclair explains this by treating Cantona's career as his life. Indeed, he refers to a few different key moments in his life as 'suicides' - his departure from France, his retirement from international football, and the finality of his unexpected ultimate retirement.

It's an interesting approach, but a strange one. Of all the great players to have appeared not only in England, but anywhere in the world, it's tricky to think of another footballer about which one could write extensively (and interestingly - David Beckham's portfolio of advertising deals is not interesting) and only mention football in passing. He was a magnificent player, sure, but there have been better athletes, better technicians. It was his enigma that marked him out, and part of that enigma was his early departure from the game.

For all the excellent insights earlier in the book, it's this omission that leaves the book feeling half-finished, which is frustrating. Still, in comparison to many of the functional lists of events that pass for sporting biographies, 'The Rebel Who Would Be King' stands out from the crowd.

_________________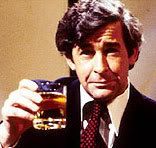 Quote:
Goodnight, thank you, and may your god go with you