TO infinity and behinds!
This embarrassing X-ray reveals a Buzz Lightyear doll — complete with its wings deployed — lodged inside a patient.
The bizarre snap is one of 100 awkward ailments that feature in new book, Stuck Up.
Toy ... Buzz Lightyear
Doctors collected the X-ray-ted pics in an attempt to take the stigma away from such incidents so people are not afraid to seek medical help.
The book — penned by doctors Marty Sindhian, Rich Dreben and Murdoc Knight — also features patients with glasses, scissors and even a cassette tape wedged inside them.
Dr Sindhian said: "Younger people are more likely to swallow objects, or stick them in their nose or ears. They will put everything in their mouth."
Dr Dreben added: "Sometimes patients tell us that they were doing some type of household chore in the nude when they 'fell' or 'tripped' or 'jumped into bed' and 'landed on the object'.
Hard to swallow ... glasses, iPod and container
"Other times, patients are forthcoming in explaining that their predicaments resulted from sexual activity."
Wonder what this Toy fan's Story was.

_________________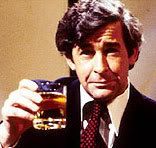 Quote:
Goodnight, thank you, and may your god go with you