Chester have officially signed Pat Nevin and Perry Groves thanks to a unique sponsorship from the BBC's Colin Murray.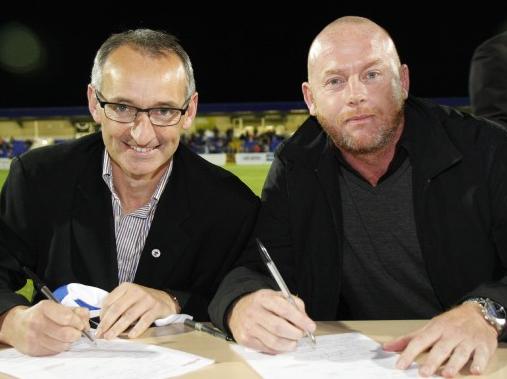 The Match of the Day 2 host declared some months ago during a BBC Radio 5 Live interview with City Fans United's Jeff Banks that if the former top-flight footballers could be signed up to Chester's squad then he would donate £2,000 of his own money to the Club.
Last night, Murray proved true to his word as Nevin, a former Chelsea, Everton and Scotland international and former Arsenal man Perry Groves officially signed their forms on the Exacta Stadium pitch in front of a jubilant home crowd.
Perry Groves also stated that he would be ready and waiting for the call from Blues boss Neil Young should his services be required as he told the Chester Chronicle, "Colin's doing the most, but I'm just pleased that Pat and myself are playing a small part in Chester resurrecting itself.
"My roots are from the Fourth Division with Colchester United and I remember getting a lot of beatings at Sealand Road back in the early 80s in the days of Stuart Rimmer.
"So to come back and celebrate what Chester fans have done is fantastic.
"Me and Pat are both big fans of grassroots football. You need the grassroots and if it wasn't for Chester, the world would not have had Ian Rush, one of the greatest finishers of all time."
Murray, who refers to CFU as 'The Blue Knights' added, "Chester's problems seemed to miss the headlines on a national level and at Five Live sport we try to represent all the fans, but in all honesty, Jeff Banks came on our show and he was a sound lad, and we just felt like it was a good project to get involved with.
"Chester is now our second team, and here's to the future."
Banks added: "To have the support from Colin Murray and also from Pat and Perry is fantastic.
"Despite the fact that they are going to be named as unused substitutes for the duration of the season, you never know, if things are going well on the pitch, Pat and Perry may receive a call- up from Neil Young!"

_________________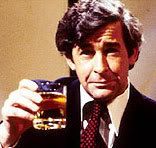 Quote:
Goodnight, thank you, and may your god go with you