SUSAN Boyle really must be a celeb – as she's become the latest star to get the South Park treatment.
In an episode aired last night in the US, the Britain's Got Talent favourite was 'name-checked' – but not in the most flattering way.
The 48-year-old virgin was mentioned as Cartman went to round up a gang of South Park kids to run off and join pirates in Somalia.
Kyle's little brother Ike blames the Scot for making him want to run away - because he's so sick of hearing about her.
He leaves a letter to his parents which reads: "Dear mommy and daddy - I am running away.
Sick of Susan Boyle ... South Park
"Everyone at school is a f****** idiot and if one more person talks to me about that Susan Boyle performance of Les Miserables I was going to puke my b**** out through my mouth."
The episode ends with a group of American snipers picking off pirates on the shore in a rescue attempt - despite Cartman wanting to stay.
South Park has recently poked fun at Prime Minister Gordon Brown and singer Kanye West.
The episode airs in the UK on Comedy Central at 10pm on Friday.

_________________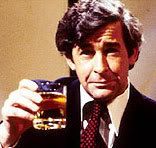 Quote:
Goodnight, thank you, and may your god go with you