John & Al's Footy On TV
: QPR's Four Year Plan
Remarkably, Flavio Briatore funded the quite superb 'QPR: The Four Year Plan', making it the single least effective piece of propaganda in sporting history. Enjoy...
Fortunately, the Four-Year Plan under documentary discussion on Sunday night was to do with rebuilding a football club, not the thing the Nazis began in 1936 to economically galvanise Germany for the war. Although who is to say that the Premier League would not wave The Fuhrer through the "fit and proper person" test for football club ownership if the price was right? Anyhow, we highly recommend a watch of QPR: The Four Year Plan, which was shown on BBC2 and can be viewed on the iPlayer.
It tells the unlikely story of how a rogue's gallery of pant-wettingly rich men bought the unfashionable West London outfit and took them into the promised land of the Premier League (at time of writing). The start of the film, in the 2008-2009 season, is especially enjoyable. Chairman Flavio Briatore and vice-chairman Amit Bhatia watch Iain Dowie's team, proving yet again that Len Shackleton's 1956 autobiography, with its chapter 'The Average Director's Knowledge of Football', consisting of a single blank page, is one of football's enduring truisms.
The new owners are standard-issue crowd bores of the "He's rubbish, sack him...We should sack that manager... what we need is someone who can put the ball in the net...I could have scored that meself," only these blokes can and do actually sell and sack the players and managers they don't like. QPR stalwart Martin Rowlands comes in for particular vitriol, while it is clear from the outset that Briatore, especially, does not rate Dowie. Davros is duly ditched after 15 games.
In fact, the film is just one bizarre and brilliant little scene after another, with Briatore emerging as football's finest unintentional comic genius since John Sitton urged his team "to bring their faackin' dinner". He wants caretaker Gareth Ainsworth and his assistant - "What's the guy's name?" - to have a phone on the bench so he can issue instructions, but in the end settles for having sporting director Gianni Paladini pass on a message via the masseuse. He and Bernie Ecclestone worry about how much they're spending on bottled water. He vows to sack Ainsworth - or "that prick in the dugout", to give him his full title - if he loses the game as caretaker.
We won't go on: it's too enjoyable; just watch it for yourself.
The level of access that film-maker Mat Hodgson and his crew have got is terrific, with cameras in the dressing room before the game, in the corporate offices as Flavio and his fellow bigwigs issue their edicts and bicker. Astonishingly, it turns out that the ownership group actually funded this film themselves, making it perhaps the single least effective piece of propaganda in sporting history. We don't get the sense that the film-makers set out to make the subjects look daft - this is no hatchet-job - but rather that they simply pointed the camera and gawped in amazement at the extraordinary behaviour of the then-owners.
Perhaps when you are super-rich, it simply doesn't matter to you if you look like a fool because the money talks louder than anything else and ultimately drowns out any criticism. It's also possible that those involved here see nothing wrong in their behaviour or attitudes. Maybe they even think they come out of it well or more likely, they just don't care at all. None seems short of ego or self-confidence
However, this whole affair shows if we needed reminding, just how hard it is to run a football club successfully. It is a febrile mix of human relations, money, temperament, talent and motivation and not even previously very successful businessmen seem to quite know or understand what they have got themselves into.
The film ends with QPR's promotion as Champions and the title-card message that Flavio had sold up to Tony Fernandes, who has himself proved a remarkable figure. There's clearly enough material already for another film, and we'd certainly watch it. Surely QPR wouldn't open their doors a second time, though...
John Nicholson and Alan Tyers

_________________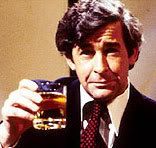 Quote:
Goodnight, thank you, and may your god go with you