THE STONE ROSES are getting back together after IAN BROWN and JOHN SQUIRE buried the hatchet on one of the most bitter feuds in rock 'n' roll history.
The former best pals hadn't spoken for the best part of 15 years after falling out in a war of words when the band imploded back in 1996.
But the boys were brought back together in tricky circumstances last month at bandmate MANI's mum's funeral.
Frontman Ian broke the ice over a cuppa at the wake - and before long they were hugging, back-slapping and reminiscing about the good times.
The megabucks reunion is now being lined up to happen later in the year.
And I haven't been this excited since I got my first BMX in 1986.
A source said: "Ian has been mulling over reaching out to John for a while now. A lot of water has gone under the bridge and everyone has grown up. Ian has just gone through a tough time with a divorce and then Mani's mum's funeral brought everyone back under the same roof.
"It was an emotional reunion. There were no harsh words. It was a heartwarming breaking of bread.
"They had a lot to catch up on and have been in regular contact since."
There must be something in the water up in Manchester. This summer will see TAKE THAT back on the road together after GARY BARLOW and ROBBIE WILLIAMS settled old scores.
Their fall-out was a lovers' tiff compared with the acrimony between the swaggering Stone Roses frontman and one of the best rock'n'roll guitarists this country has produced.
John walked out on the band in 1996 with insults flying back and forth. The band had gone through a turbulent few years with all sorts of bad luck, bad management and bad behaviour.
A legal row with their label Silvertone rumbled on for five years - robbing fans of the band at their prime. The band hardly earned a penny at the time - one of the biggest music travesties of all time. Their first album remains one of the best debuts ever.
The only stumbling block they now face is pinning down former drummer RENI, which is about as easy as trapping mercury, according to my Manc pals.
Mani, one of the best blokes in music, deserves the big swansong. He's had the rock'n'roll lifestyle playing bass with PRIMAL SCREAM but now he'll be back with his proper pals.
A Roses reunion will be something very special indeed. Getting tickets for the gig will be another problem altogether.

_________________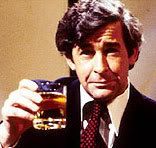 Quote:
Goodnight, thank you, and may your god go with you