Beastie Boys rapper Adam Yauch has died at the age of 48, Rolling Stone Magazine has reported.
The star was diagnosed with cancer in 2009 but it is not clear whether his death was connected with the illness.
Yauch had surgery and radiation therapy but said last year "reports of my being totally cancer free are exaggerated".
Under the alias MCA, he joined the group co-founded by Mike D, Mix Master Mike, and Ad Roc in 1981. They went on to sell more than 40m albums worldwide.
The band started out as a hardcore punk outfit called The Young Aborigines in 1979 but switched to hip hop in 1984.
Two years later they launched their critically-acclaimed debut album Licensed To Ill, which spawned the hit singles (You Gotta) Fight For Your Right (To Party) and No Sleep Till Brooklyn.
The Beastie Boys were inducted into the Rock and Roll Hall of Fame last month, but Rolling Stone reported Yauch would not be able to attend.
They printed a statement from a representative of the band which read: "Beastie Boys regret that Adam 'MCA' Yauch will be unable to join Mike 'Mike D' Diamond and Adam 'Adrock' Horovitz at the band's induction into the Rock n Roll Hall of Fame in April.
"Mike, Adam and Adam are truly grateful for the honour but with only two of the three Beastie Boys attending, they will unfortunately not be able to perform at the ceremony."

_________________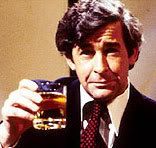 Quote:
Goodnight, thank you, and may your god go with you