You may have noticed but there was another POTY award given out last night the FIFA WPOTY award is now seperate from the Ballon D'Or
There were few surprised Ronaldo scooped the award with Messi 2nd and Greizmann 3rd
Coach of the year went to Claudio Ranieri the only other challenge would be the Portugal manager but the fact I can't even remember his name probably tells you all you need to know.
The team of the year did raise a few eyebrows though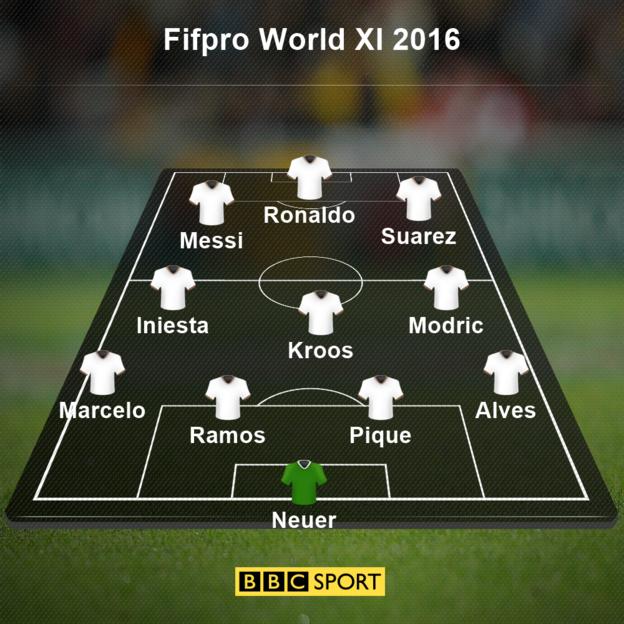 It's basically a Madrid/Barca XI plus Neuer in goal now this highlights to me why these award things are ridiculous as they don't follow the football calender for a start.
Also, I think everyones just become lazy with them but the voting also makes no sense Griezmann is 3rd best player but doesn't get in the front 3 how does that work?
Can you really say Iniesta has had a better year than Kante who was amazing for Leicester and France in the summer but his lack of Champs League games probably hurt him.
How is Pepe not in the team ahead of Pique he was immense for Portugal in the Euros.
They should f*ck all this stuff off and just do it all in August so we judge everything on a season rather than calender year sh*t which does my head in.