Corinthians Star Ronaldo Out For Five Weeks After Breaking Hand
The former Inter and AC Milan striker is facing more injury upheaval...
Ronaldo is facing a five week spell on the sidelines after breaking his left hand during the 3-0 loss to Palmeiras on Sunday.
The Corinthians hitman fell awkwardly following a challenge and landed on his left wrist. Ronaldo underwent an examination, and club medics have confirmed the worst.
"We had further exams and we can confirm Ronaldo has suffered a break in his left hand. He will be out of action for four or five weeks," the medic told the press as reported by La Repubblica.
Ronaldo may even face surgery, and he is set for a further test on Wednesday.
"His hand is really swollen and it's hard to examine it properly. We will do a further test and decide in a few days."
Reports suggest that Ronaldo will be able to train lightly with the team, but he is unlikely to play in competitive matches until the injury heals.

_________________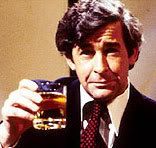 Quote:
Goodnight, thank you, and may your god go with you