Peterborough director of football Barry Fry has added to the confusion surrounding the departure of manager Darren Ferguson by admitting that he believes the 37-year-old has already got a new job.
Ferguson left the club by mutual consent on Tuesday after they slipped to the foot of the Championship.
The 37-year-old's dismissal raised eyebrows after he guided the club to back-to-back promotions from League Two to the second tier and chairman Darragh MacAnthony called Wednesday's press conference to insist that the decision was mutual.
But after it was revealed that the decision was taken after a meeting with Fry on Sunday the vocal former London Road boss let slip that he expects Ferguson to be at another club within days.
Fry said: "I think Darren will get a job very soon and my own personal opinion is that he already has one.
"He will get a chance at a big club and he will do very well. There is no doubt about that.
"Every day there is a different club linked with him so he will be all right. There will be nobody more delighted if Darren manages a Premier League club successfully than us."
MacAnthony expects to land a new manager by the end of the week and will hold interviews throughout this evening.
The 33-year-old admitted that he had approached Bournemouth boss Eddie Howe but stated that Steve Coppell, Peter Taylor, Chris Wilder and Gareth Southgate were not on his shortlist.
MacAnthony said: "Barry had a chat with Darren on Sunday about another issue and after that chat we decided it was time to go.
"The last thing I expected this week was to spend time looking for a manager but that happens in football.
"He is free to go to another club now, our business is done. He can work for whoever he wants.
"I'm not saying that he has been approached by another club but I don't expect him to be on the shelf for long, put it that way.
"But the main thing to talk about is that we no longer have a manager. We have enjoyed terrific success over the last three years under Darren but we as a football club have to move on.
"I believe that these players are not a bottom of the table side, we can be in the top 12 and then move on from there.
"I gave Barry a list of six people who I think can do the job and we will get someone in very soon.
"I want it done and dusted in the next few days. We have had over 200 applicants already and managers who are at clubs in the Championship have sent in their CVs to me already.
"I have a profile of who I am after and a policy of bringing in youth and it is a policy I will continue with.
"I have seen that Eddie Howe rejected the chance to come here but the reality of the situation is that we approached the chairman and he was stopped from speaking to us.
"The criteria is someone who can lead us to a top-12 finish and who can sort us out defensively.
"If we get it right at the back then we can have a hell of a season."

_________________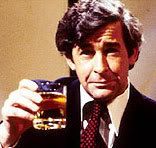 Quote:
Goodnight, thank you, and may your god go with you