A sleeping giant. It's a cliché in football always used to describe a once 'big' club who has fallen on hard times but who could, in the right circumstances, rise again and become great.
The trouble is, this is almost never true. Or rather, all those giants said to be sleeping rarely ever wake up and if they do, it's not for long.
The lower leagues are now full of such clubs; teams that once upon a time were major players in the top flight of English football such as Sheffield Wednesday, Nottingham Forest, QPR, Southampton, Coventry, Derby, Palace and Ipswich. All have had golden periods but will they ever match their previous glories?
Will Forest win the Champions League? Will QPR ever finish second in the Premier League or be the top London club? Will Derby win the top flight? Will Ipswich win a European trophy? Top three for Palace? Probably not.
Even clubs like Wolves and Sunderland - both massive, important in the 50s - though now in the top flight, and often in the past said to be a sleeping giants, look decidedly small next to the behemoths at the top of the league even despite their recent achievements. The gap has grown hugely while they were asleep. They have woken up but they are no longer giants.
With the promotion of Newcastle, has another sleepy big boy awoke? Not really. Despite heroically large crowds, the financial state of the club precludes anyone realistically hoping for anything other than survival until the club is bought and funded appropriately. And in truth Newcastle's high profile has always relied on a few good cup wins in the 50s and not much else. In terms of achievements it's never really been a giant, asleep or otherwise. With no top-flight title since the twenties, if Newcastle is a sleeping giant then so are Huddersfield Town, with three titles to their name in that decade. As fond as I am of the Magpies, they have yet to aspire to giant status.
The truth is there are no more sleeping giants. The likes of Sheffield Wednesday have proved that once you fall out of the top flight, it's easy enough to lose that status for half a generation or more. And with that comes a disparity of income and investment. The current financial set-up rewards success more disproportionately than ever before and if the parachute payments are extended to four years, this gap will grow even wider. No, there are no more sleeping giants. Just clubs who used to be great but which are no longer.
Except one perhaps.
Leeds United.
Maybe this is a generational thing. If you grew up in the 80s, Leeds were a second division side and not a very good one at that. My generation grew up with Leeds as a powerhouse side of extraordinary talent matched with extraordinary physicality; both dirty Leeds and beautiful Leeds all at once.
1968-1974 yielded two league titles, two European trophies, one FA Cup and one League Cup. They were runners-up three seasons in a row in that period.
Leeds United was the 70s made extant; hairy, rough, a little scary and yet thrillingly brilliant. It is those memories that make me feel Leeds United is not just a big club, but a massive one. A giant. And it might just have woken up with this weekend's promotion.
Many have said that the Premier League needs Leeds. It certainly needs some bloody Yorkshire to give it some grit. But these last few years of decline and the financial meltdown have wounded them badly. There is a long way to go and, typically of Leeds, many backroom dramas to unfold, especially as no-one really knows who owns the club.
Leeds has always had madness in the boardroom, going back to when they appointed Cloughie as manager despite the fact he was their fiercest critic.
Like Yorkshire Cricket Club, it has been home to much political infighting and power struggles between giant egos. But that's proof of their big beast status.
With the right backing, we all know Leeds could become a top-four Premier League club. They have a massive fanbase and the city has the ego that goes with being a big club. It has that innate self-belief that smaller, less significant towns don't have. No-one can imagine Norwich - their superiors this year - becoming a major player in the Premier League but you know, you just know The Damned United will be.

_________________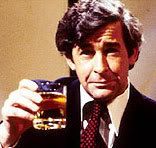 Quote:
Goodnight, thank you, and may your god go with you