David Moyes insists Everton's stars are not for sale this summer and that Steven Pienaar and Jack Rodwell are in contract talks.
Pienaar, who will have 12 months left on his contract at the end of the season, has been linked with Chelsea, Tottenham, Atletico Madrid and Fiorentina.
Manchester United boss Sir Alex Ferguson, meanwhile, is a big fan of Rodwell and is believed to want the midfielder to follow Wayne Rooney to Old Trafford.
Moyes admits talks with South African ace Pienaar are ongoing and he feels it would be in the interests of all concerned if he signed fresh terms.
Although Rodwell still has four years left on his Goodison Park deal he is also in talks as Moyes looks to fend off the circling vultures.
Along with losing Rooney in 2004 to United, Moyes was also forced to part company with Joleon Lescott last summer when Manchester City came calling.
"We are speaking to Steven and things are ongoing," he told the Daily Star Sunday. "He's at a club which really suits him and Everton have been very good to him.
"There's something ongoing with Jack Rodwell at the moment, too. He's got about four years to go I think. But he's in talks now about a new contract.
"I don't feel I need to sell anyone. They're all under contract. Yeah, there will be some with contracts a bit lower than you want but every club has got the same scenario. I think some of them will look and say, 'Everton is right for me'.
"It's a good club. It's a progressive club and the manager is ambitious to take the club forward.
"I'm not sitting here with any worries. I'm laid back about it. I'm quite comfortable. Some people know when clubs suit them. I could name a couple of players who have left and who might now regret it.
"We have done well to keep our players and I think in the main the players who have stayed will say it's been the right decision. "
Meanwhile, Moyes would have no qualms starting next season with the same group of players he finishes the current campaign with.
The Scot is keen to bolster his side in a few areas, although he is more than happy with what he currently has available.
"If I went into next season with the same group of players, all fit, I wouldn't be too disappointed," he continued in the Sunday Mirror.
"I'd like to add a couple to keep things going, but I don't think we need many changes. We're all excited about what we've got here.
"I'm actually relaxed about the whole situation with players because if anybody wanted to leave it would only be poorer for them. It's tended not to work for people who left.
"I think the players here recognise we're very close to being a top side and if I was them I'd be saying there's no need to go."

_________________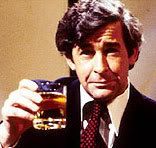 Quote:
Goodnight, thank you, and may your god go with you