Michael Owen is under no illusions that he will receive a hostile reception when he returns to Anfield next weekend.
Former Liverpool hero Owen returns to his former home next Sunday for the first time with Manchester United since his surprise switch to Old Trafford.
Owen has been warned by former Reds team-mate Jamie Carragher that he could be the subject of stick from Liverpool fans for joining their arch-rivals.
The 29-year-old is fully expecting to receive jeers from the Anfield faithful - and he insists the reception will not bother him
Owen told the Mail on Sunday Magazine: "I'm human. I'd prefer people to sit down and recognise what you did for them and for the team in years gone past but I'm pretty realistic as well and now that I'm playing for their arch rivals... I'm not holding my breath, put it that way."
Former Newcastle and Real Madrid Owen also revealed he has no problem not being a regular starter at United.
Owen has found his path to the starting XI blocked by Wayne Rooney and Dimitar Berbatov, but insists he will not complain about his lack of action.
"I think if I was 19 or 20, playing really well and scoring loads of goals and being constantly on the bench, then I'd definitely have a different outlook than now, when I've played a long time," added Owen.
"I've not been left out of the squad since I've been there and it's great. I feel part of the team, part of the squad.
"The manager's said to me that I'll play my fair share of games. In any case. if you'd said to me in the summer, 'You're going to go to Manchester United and be the fourth-choice striker and start 10 games and come off the bench 10 times, and that's your lot', then I would have snapped your hand off."

_________________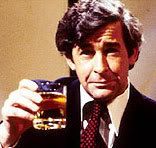 Quote:
Goodnight, thank you, and may your god go with you