WANNABE West Ham owner Massimo Cellino is a convicted fraudster.
That means the controversial millionaire may not be allowed to take over the club as he would fall foul of the Premier League's 'fit and proper person' test.
It is the latest amazing twist in the ongoing saga surrounding the sale of the cash-strapped East End outfit.
The shock revelations come just 24 hours after Italian Cellino - president of Upton Park boss Gianfranco Zola's old club Cagliari - emerged as a fourth potential buyer for hard-up Hammers.
Patty(TINH) can reveal Cellino, who hopes to get the club for a knockdown £40million, has twice had suspended jail sentences for deception.
In 1996, he spent eight days in custody after being arrested on suspicion of deceiving the EU and the Italian Ministry for Agriculture out of £7.5m.
The Miami-based businessman was convicted of the offence in 2000 and given a 14-month suspended sentence.
And, in 2001, Cellino got a 15-month suspended sentence for false accounting at the Serie A club he controls.
His convictions almost certainly mean he would fail the Premier League's fit and proper person test for takeovers. The League has strict rules banning dishonest directors - Section D2, Appendix 12 of the PL rule book states a director will be barred if:
He has a conviction (not a spent conviction) imposed by a court of the UK or a competent court of foreign jurisdiction in respect of which an unsuspended sentence of at least 12 months imprisonment was imposed.
In respect of any offence involving any act which would reasonably be considered to be dishonest (and, for the avoidance of doubt, irrespective of the actual sentence imposed).
Two convictions of fraud - one involving the books of a football club - MUST be considered an "act which would reasonably be considered to be dishonest".
Admittedly, Cellino's first offence was non-football related.
In 1996, Cellino - as chief executive and shareholder of his then grains company SEM Molini Sardi - was kept in custody accused of a £7.5m trading fraud against the European Union and the Italian Ministry for Agriculture.
He declared his stocked amounts of durum wheat were smaller than the actual quantity deposited in the company's granaries to gain the pay-out.
Cellino plea-bargained a reduced and suspended 14-month sentence.
Then, in April 2001, Cellino - as chairman of Cagliari - was sentenced to a 15-month suspended jail term for having falsified the club's balance sheets for the 1992-93 season.
And only last month Cellino, 54, was ordered to appear in court to give evidence in a football corruption trial involving referees and ex-officials of top Serie A sides.
Cellino's shady past has finally caught up with him and scuppered his bid to buy West Ham.
Which may be just as well as he has proved a ruthless owner in Sardinia, having 28 managers in 18 years at Cagliari.

_________________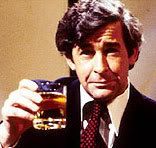 Quote:
Goodnight, thank you, and may your god go with you