This could have easily been the bottom 11 clubs such is the closeness of this Premier League season, but there had to be a cut off point somewhere. Who's going down, and who will survive...?



BLACKBURN ROVERS


Why they will go down: One very large and inescapable reason why Blackburn may go down is simple and needs to be addressed post haste by Sam Allardyce. Rovers have seven strikers on their first-team books and have the same amount of goals between them. It's not just Rovers' strikers who are failing to hit top gear - much of the rest of their squad (notably Morten Gamst Pedersen) have under-performed.


Why they won't go down: They have an ex-England keeper who is getting his confidence back and re-capturing some of his old form, while David Dunn is back from injury and seems to have been given a new lease of his footballing life. They have a good, small squad and if they stick to grinding out results and making Ewood Park a fortress then they will be playing Premier League football again next season and should push on from there.


Prediction: Will stay up but need to purchase wisely in the summer to stay out of the mire next season.


Odds: 8/1.



BURNLEY


Why they will go down: David Nugent is more than likely going back to Portsmouth as they are in desperate need of anybody they can put on a football pitch. Need more? Yeah, okay, how about Owen Coyle leaving for Bolton. More? Burnley's away form and the pressure it will put on their home form, eventually putting too much strain on the players to perform, thus leading to a Hull-like implosion in the second half of the season.


Why they will stay up: Burnley's home form at Turf Moor has been something to admire - if the new manager can harness that form and a few of the bigger sides think Burnley will be an easy game, they will learn to their cost as Arsenal and Manchester United did earlier in the season.


Prediction: Funny feeling they'll stay up...just.


Odds: 11/10.



WOLVES


Why they will go down: Sunderland fans will offer two words - Mick McCarthy. Their squad isn't very experienced in general - let alone at the highest level. Only Marcus Hahnemann, Jody Craddock and Kevin Doyle are there to really steady the ship with both experience and Premier League know-how.


Why they will stay up: It all really depends on how McCarthy uses the January transfer window. Wolves chief executive Jez Moxey has already said there is money to spend and offers have been made. If the Wolves boss gets the likes of Adam Johnson, Matthew Kilgallon and Craig Gardner then they may be able to make a better fist of it.


Prediction: Wolves won't go down but only thanks to the incompetence of those around them.


Odds: 11/10.



WIGAN


Why they will go down: Roberto Martinez has found the step up in leagues a lot more difficult than probably even he first thought. Wigan's misfit striker Jason Scotland has yet to open his league account in 18 attempts. It's possible that there will be departures from the DW Stadium in January too - Olivier Kapo has gone, with the likes of Charles N'Zogbia, Titus Bramble and Maynor Figueroa rumoured to be following him. If Chris Kirkland gets injured, they could be in trouble.


Why they will stay up: Hugo Rodallega seems to be settling into the Premier League nicely this season with seven great goals to his name already. If Kirkland and Bramble stay fit and at the club, they have a chance to re-work their defence and bring back the solidity we saw under Steve Bruce.


Prediction: Wigan will be hosting the likes of Scunthorpe and Blackpool next season.


Odds: 9/2.



WEST HAM


Why they will go down: With 11 injuries reported at the club in December, it seems clear that West Ham have a problem in keeping their first-team players fit. This is hardly ideal for a relegation battle. Gianfranco Zola must also be praying to the heavens that January will hurry up and finish even now, with the rest of the Premier League sides casting vulture-like glances at his best players including Carlton Cole, Scott Parker, Matthew Upson and Robert Green.


Why they will stay up: If Zola manages to keep all his squad together and maybe even add one or two players, there is no doubt West Ham have the ability to be much higher in the Premier League. If he keeps them together and they all have a run of good health then by the end of the season they should have too much ability to be caught up in the relegation battle.


Prediction: Too much talent to go down, they will survive by the proverbial skin of their teeth.


Odds: 11/4.



BOLTON


Why they will go down: Bolton are ready to cash in on Gary Cahill should the transfer rumours prove correct. If that's true it will be interesting to see if Bolton can find a suitable replacement - a good Premier League standard centre-back is hard to find these days. And even with Cahill, they can't keep a clean sheet for love nor money.


Why they will stay up: Coyle has proven himself a good manager at Burnley and Bolton have players with a lot more Premier League experience than their relegation rivals. Those boys have seen it all before and got through the other end unscathed. With Jussi Jaaskelainen between the sticks and Kevin Davies leading the line, they should be okay.


Prediction: Sorry to the 'real football' lovers but the long-ball specialists will stay up. And then start playing 'real football' next season.


Odds: 3/1.



HULL CITY


Why they will go down: After selling their best defender Michael Turner for a nominal fee, Hull are nowhere near their best at the back anymore. Jozy Altidore and Jan Vennegoor of Hesselink have both failed to make the desired impact. With an ageing midfield of George Boateng and Nick Barmby, they are lacking bite and energy. Hull need Phil Brown to have a more productive January transfer window than during the summer. The trouble is...he's under pressure to lower the wage bill.


Why they won't go down: Jimmy Bullard, the glass-kneed legend. It is no secret that Hull look like a rabble most games when Bullard is injured, but when he plays, they seem to come together as a team and show signs of becoming the Hull of September 2008 rather than April 2009.


Prediction: Without Bullard, it's hello Championship.


Odds: 2/5.



PORTSMOUTH


Why they will go down: Where to begin? Let's see - the seemingly-insurmountable debt, the winding-up order from the Inland Revenue, the fact their entire squad is up for sale, Jamie O'Hara could be leaving to go back to Tottenham, speculation is rife about Belhadj, James, Kaboul and Piquionne all leaving the club, the transfer embargo which will not be lifted all through January meaning Avram Grant can't buy anybody...anything else?


Why they won't go down: There's very little to say here, but if Portsmouth can keep Piquionne for the rest of the season and Avram Grant can impose his managerial skills upon the squad then there is the smallest of chances. There's also the slim hope always fostered by a siege mentality.


Prediction: No chance.


Odds: 1/3.

_________________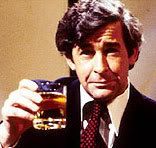 Quote:
Goodnight, thank you, and may your god go with you