Some Of His Best Friends Iz Woofters, Innit
FIFA's fine of three bob and a bit of string for the racist chants aimed at Emile Heskey was pretty appalling, and someone with some degree of clout needed to come out and say so.
Who would've thought that clouter would be Rio Ferdinand?
While his comments about racism were welcome and carried a surprising amount of sense and authority, the other bit of his proclamation yesterday didn't scan quite so well.
"Croatia were fined a few thousand quid. What good is that going to do? That is not going to stop people shouting racist or homophobic abuse" said Rio.
Presumably this is the same battler for sexual rights and wannabe spokesman for Stonewall who appeared on Radio One back in 2006 to promote his seminal 'Rio's World Cup Wind-Ups' opus.
In response to Chris Moyles' (boy, that studio must've damn near exploded with the sheer volume of c**tery) question "If you had to, who would you rather go out with - Smudger or Scholesy?", Rio said: "That is not my bag that, that is not my game, talking about going out with geezers."
When Moyles pressed further, saying that he'd prefer Smith himself, Rio hit back with the witty and acerbic barb: "You're a faggot."
The gay community will no doubt be delighted with his latest offer of support.

_________________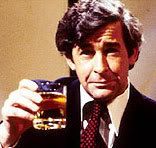 Quote:
Goodnight, thank you, and may your god go with you